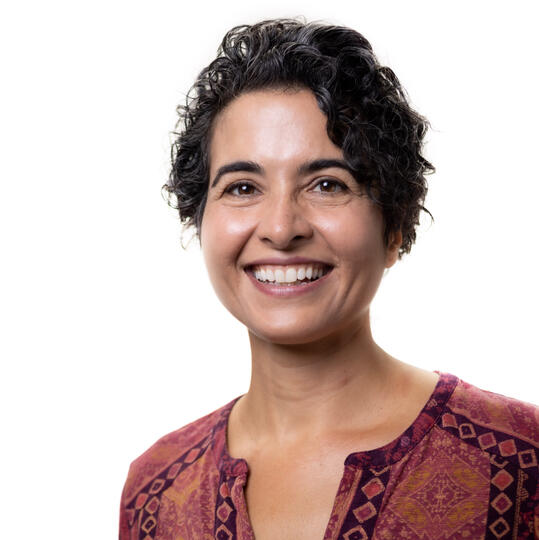 Camille Dumond
---
Process Oriented Facilitation & Coaching
About
I am a Conflict and Organizational Change facilitator, somatic trauma therapist and Registered Clinical Counsellor with over 20 years experience facilitating change.I bring presence to challenging dynamics so you can lead from within, repair relationship, address polarized positions, and build cultures of accountable power.Informed by depth psychology, social movement analysis, and embodied spirituality in the context of organizational development, I work with you/your team to build connected, truthful, alive spaces.We shine a light on our everyday interactions to interrupt patterns of harm at all levels, while also drawing on the care and connection that already exists.Together we will pay attention to choice, consent, responsive pacing, power dynamics, systems and the unfolding mystery behind all life.My organizational development work is deeply kind, yet shakes things up where they are stuck.Contact me to assess your situation. Get in touch!
Foundations of Conflict Engagement Courses (Levels 1-4)
Based on Lewis Deep Democracy
Why train for conflict engagement?To be effective in workplace and community contexts where diversity is more than just a slogan, leaders need to become skillful in creating spaces where truths can be spoken differences in perspective and worldview can find legitimate ways into conversations, and pragmatic ways forward can be co-created across differences.When a group comes together, even when it looks homogenous in most ways, divergent views inevitably emerge. When differences in identity and lived experience underlie these views, the divergence can be experienced as particularly painful. It has been said that the path to equity and decolonization is paved with conflict. This includes conflict among those who try to work together towards the same end. In fact, change spaces are often fraught with conflict, because the issues are real and those who are engaged care deeply.This training is part of an effort to create healthier, more relational, more productive, and more rewarding spaces for individuals committed to walking the long path towards justice, equity and decolonization at work. The premise of the course is that strong facilitative leadership skills are a key part of this equation, and the course focuses on introducing a set of pragmatic lenses and tools for those who want to feel more confident and skillful in how they engage tensions that emerge.About the CoursesCoResolve is based on the Lewis method of Deep Democracy developed in post-apartheid South Africa and practiced in over 20 countries around the world. Deep
Democracy is a psychologically based facilitation methodology particularly useful for working with relationship and group dynamics that are emotionally charged or marked by difference, power dynamics and invisibilized beliefs.Foundations of Conflict Engagement (formerly called Level 1 CoResolve) gives you the theoretical background, instructions, experiential learning
opportunities, and long-term support that you need to begin using the most powerful and essential tools of Deep Democracy in your leadership.The skills gained in the course will be directly applicable to leadership of committee meetings, the facilitation of challenging conversations, and convening of community events. The course also gives your group a low-stakes, facilitated opportunity to
address key tensions or dilemmas your team may be facing.What We Cover1. A Lens for Understanding Group Dynamics
Much of what happens in a group is invisible to its leaders. We may be aware that parts of the organization are disengaged, or that some members of our team are actively working against one another. But we may not know how our leadership impacts group dynamics or what role we can play to address and prevent interpersonal challenges without getting bogged down in their complexities. Based on psychological insights, an understanding of systems of oppression, and a trauma-informed approach, Deep Democracy offers a clear lens for reading the fabric of a group that makes it significantly easier to helpfully intervene.2. Skills for Steering Discussions and Making Lasting Decisions
Most of organizational life happens in meetings, and many of us go to too many unproductive meetings. Too often conversation circles at the surface, leaving the elephant in the room untouched. Many groups struggle with making decisions, or they make decisions that don't get implemented and are constantly revisited. We teach a simple set of 4 steps that can be used by meeting leaders to guide conversations, avoid the common traps of human miscommunication, engage even the quietest voices, bring out and work with dissent, and make more intelligent, creative decisions.3. Tools for Engaging with Tensions and Harvesting the Fruit of Conflict
Often we are not aware of conflict until it is erupting in our team, organization or society. Though it often feels like it comes out of nowhere, conflicts usually build up slowly over time, and if diagnosed early can be handled with ease. Timely conflict engagement should be encouraged because once the energy of conflict is released, teams become far more innovative and efficient, while individuals learn, grow and improve their
relationships in the process of exploring their differences. In this course, we offer a theory of conflict and practice a step-by-step process for safely working with tension.What you take with youYou leave the 4 half-day online training with:
● A set of transparent metaphors and mental frameworks for understanding the psychology of teams and organizations and for reading the fabric of the group
● A coherent understanding of how conflict emerges and strategies for preventing conflict escalation
● A simple 4-step approach to facilitation productive discussions and avoiding common pitfalls in group communication
● A step-by-step approach to dealing with a polarized issue one-on-one with a colleague, client, or partner
● A model for inviting and hosting a group debate as tension arises in conversation
● An alternative decision-making mechanism for groups and individuals that is more efficient than a vote and less time-consuming than consensus building
● Opportunities to practice the method with your team on emerging issues or tensions relevant to you and your organizationContact us for a full schedule of Level 1-4 courses to level up your skills!

Contact
Be supported in community.Contact me for a free confidential consultation.
Located on the unceded, stolen lands of the Coast Salish peoples – the sḵwx̱wú7mesh (Squamish), sel̓íl̓witulh (Tsleil-Waututh), and xʷməθkʷəy̓əm (Musqueam) Nations.dignityfacilitation@gmail.com